Review of Alex Beckers New SEO & Internet Service Marketplace Konker.io
Quick Guide: Making Money On Konker.io Infographic
We put together this InfoGraph for you on the 3 basic ways to use Konker (below is the full article)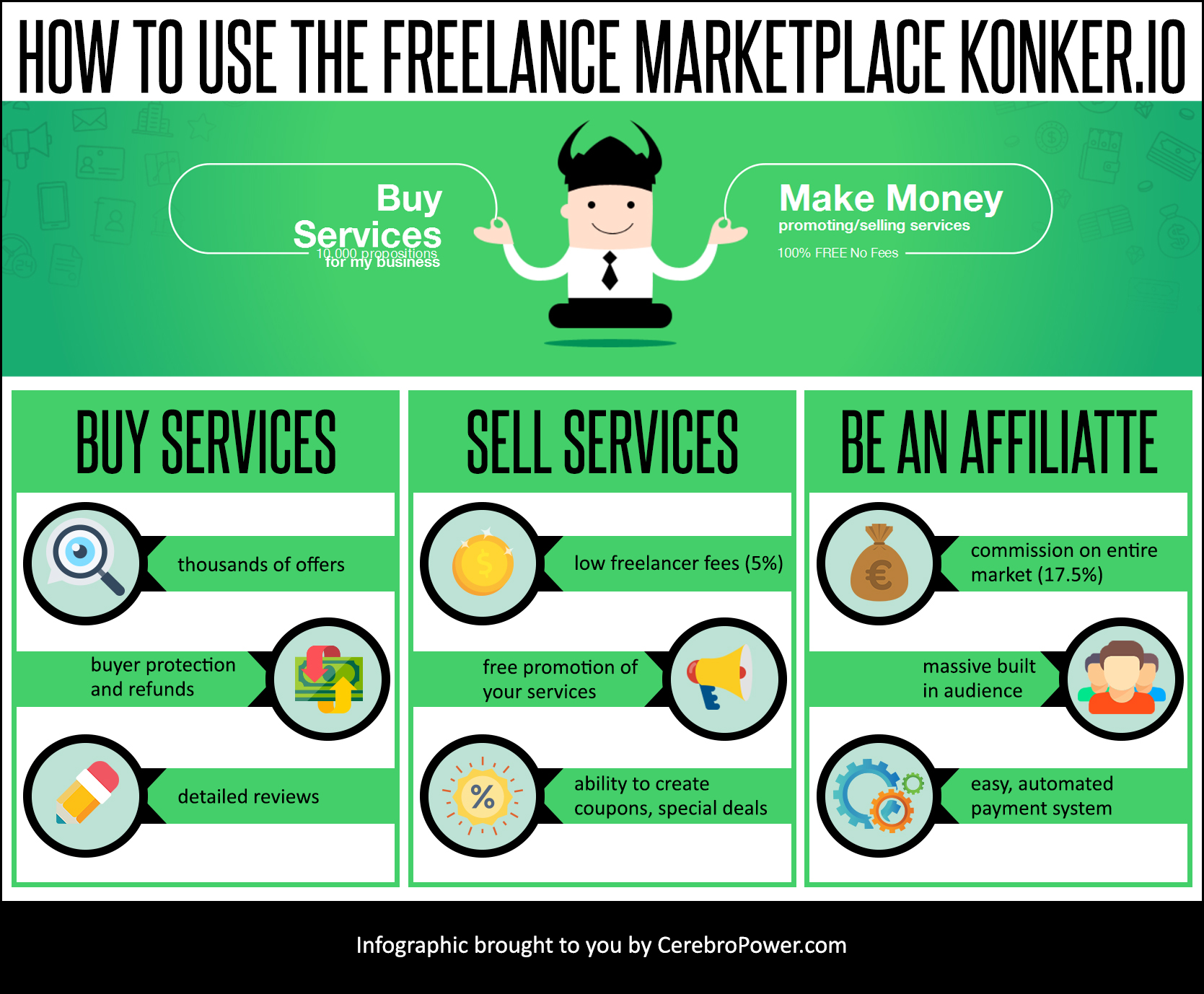 So who is Alex Becker, what is Konker.io, and why the heck should you care?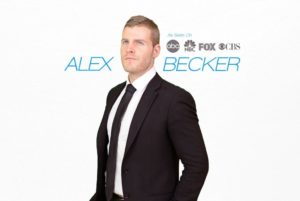 Well first let me start with who Alex Becker is. Alex is a superstar in the world of Internet Marketing and SEO.
Besides being a major influence in the community he can also call himself a bestselling author and multi millionaire.
There are plenty of 'fake' people in this Internet Marketing world for sure, but I've been following Alex since he first came on the scene a few years ago and believe me he is the real deal. I have seen him go from hundreds of thousands of dollars and a modest following to 10's of millions of dollars and a huge following.
Alex started making money with his own SEO company, then transitioned into training others in SEO (where I discovered him) and then again transitioned into developing his own SEO and Internet Marketing Software.
He also wrote this book the '10 Pillars of Wealth' that every Internet entrepreneur should read. He goes into details the mindset and keys to achieving wealth in today's world.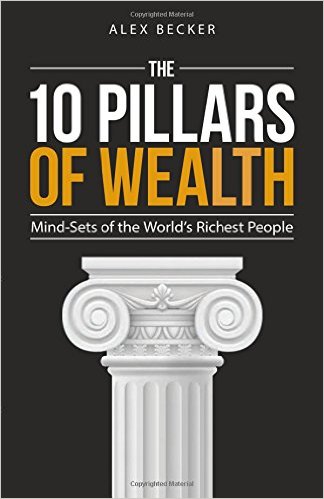 But lets get back to Alex's software products that focus on Internet Marketing. That is where Konker.io comes in.
Konker is an online internet marketing and SEO marketplace. It is very much like Fiverr where you can buy short term gigs for cheap from a huge marketplace of online providers but Becker's offerings focus solely on Internet marketing services and products.
This tends to make better quality of services with more value to real Internet Marketing pros. So as an Internet Marketer yourself its a great place to get services you need fulfilled by other experts or make some money on the platform by offering your own expertise, service or products.
So either order services you need or make money selling services others need, sounds pretty standard right?
Well that's not all there is to it. Maybe the best part about this platform and what makes it unique is you can promote other peoples services and products so that when people order something you automatically get a commission!
That's right. If someone uses your affiliate link it stores a cookie on their computer and if they place any orders from the site within a specific period it will automatically send a piece of the pie over to your PayPal account.
Difference Between Konker.io and SourceMarket
So Becker originally setup this whole Internet Marketing marketplace over a year ago on something called Sourcemarket.
So why did he change over to Konker and whats the difference?
Well from the looks of it a lot has changed! SourceMarket seemed to be more of a testing ground to see if there was a viable business idea there before going further.
The service does not even have its own domain name its: 'market.source-wave.com' piggy backing off his already well established SEO brand domain 'source-wave.com'.
Not only does the new version Konker have its own domain and dedicated branding, it has its own beautiful design elements including the logo below.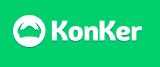 Here is an announcement directly from Becker on the launch of Konker (from his Facebook page).
KonKer is a freelancer marketplace based on the idea of SourceMarket(which will be combining with it on Monday) that is FINALLY giving the power back to sellers.
If you have used SourceMarket you know how viral it is because of the affiliate commission system and the SUPER low seller fees… This has attracted over 50,000 sellers/buyers in the relatively small SEO niche
Every other free lancer site on the internet does NOTHING for it sellers while taking a massive cut. There is zero reason to open a store on these platforms if you already have traffic.
On KonKer though not only do we have an insanely low fee (5% vs 20%+ of most sites) we all give you a commission on anything else your traffic buys from the site.
This means if you open a store and send a customer that buys you ALSO get a 20% commission on anything else they buy from KonKer…This can quickly double your earnings on every customer you send…
ALSO for Market Sellers/Buyers
NOTHING is changing on your end. Your current orders will be moved over, the menus still work the same and your store will simply have a different better looking UI around it 
=P
Expect some serious upgrades as well 
=)
In short…its huge…and its going live Monday at 10am
So with all the obvious money and effort poured into this new site, its clear that its here to stay and the goal is to make it a SEO Marketplace powerhouse.
That is excellent news for you no matter what kind of user you are of the marketplace. The more popular it gets the better for everyone.
Buyers: You will have more excellent services to choose from because it will attract the best providers out there.
Sellers: A larger marketplace means more customers to sell your services to and make profit with.
Affiliates: As the services get better, the site gets more popular, and there are more sellers to choose from, it will be easier and easier to drive traffic (customers) and get those affiliate earnings.
Konker Seller Fees
I dont believe this is posted on the current Konker site but here is what the original SourceMarket page has.
According to the SourceMarket Support page:
Source Market never touches or becomes involved with any purchase made. All payments go directly from the seller to the buyer without any fee or interaction from Market."
Well there is no better deal then free!
But now with Konker that seems to have changed a bit. Now they are charging a small 5% fee for each transaction. Now that is still extremely low but like I said its hard to beat free. (I am still not 100% clear that SourceMarket did not charge anything. It does appear to be the case though. I looked at some of my past product sales and I received the full amount of the service with no subtraction).
Here is a picture of the Konker charging structure for sellers.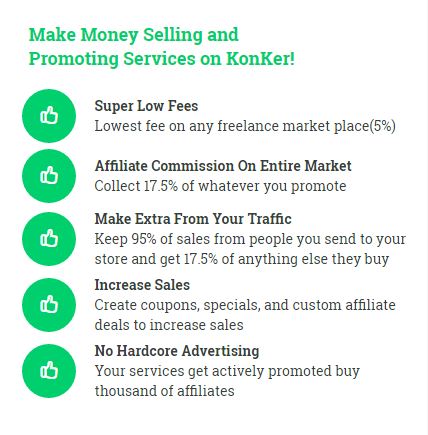 Again I believe that SourceMarket was offered with no transaction fees because they wanted to not only test the viability of the idea but also build up a strong base of buyers and sellers. Its harder to do that when your charging fees.
All in all it would be dumb to think that they would offer a valuable service like this for free forever. That just would not make sense for any business.
As you can imagine Becker must have invested a ton of money to get this kind of awesome platform up and going with the end goal of getting a good ROI.
How To Sign Up for Konker
So I discovered something pretty cool. If you already have a SourceMarket account then your login will work on Konker as well. Not only that but it will carry over all your entire profile of past history, work, gigs, orders etc…
I did not need to do anything I just logged on to Konker.io with the same username and password I had from Market Source.
Market Source Profile and Login

Konker.io Profile and Login

New Sign up for Konker
If you don't already have an account on SourceMarket and you are completely new to this marketplace you need to sign up for a new account.
This is as easy as signing up for any Online service. Just click on the 'Join" button at the top right of the screen and fill out the form to get started.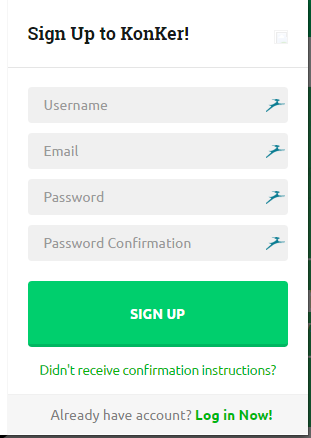 How Does Konker Work?
I will make detailed posts for each in the future but basically there are 3 different modes to be in when using Konker.
A Buyer, A Seller or an Affiliate.
Here is a basic explanation of each.
Buyer: How To Order A Gig On Konker:
You want to order and use services on the marketplace. There are plenty of great services you can buy if you own an Internet Marketing company that can save you time and money.
I will post very soon my top 5 favorite gigs on Konker.
To order a Gig simply click on the category your interested in from the top menu.

You can sort by different options of Rating, Newest, Price, Views and Total Orders.
By default its set to 'Weekly Best Sellers'. Note that a vendor can pay extra to be featured here.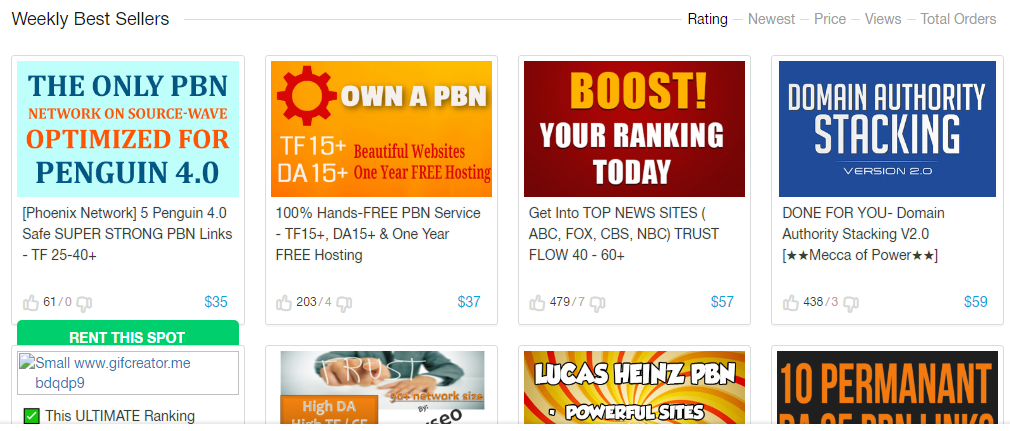 Seller:
You want to sell your services or products and make money on the marketplace. If you are a SEO or Internet Marketing Service or product provider this is an excellent chance to get in front of a huge audience. 
I will post soon the top selling gigs and how to make money on Konker.
Affiliate:
You want to promote Konker as a marketplace or individual gigs and make an affiliate commission. All you have to do is send traffic to the Konker and it will do the rest. Even if you the person using your affiliate link does not buy the product you promoted
I will post soon on the best strategies for making money as an affiliate on Konker.
My Unbiased Review of Konker
I will not keep you in suspense. I love it!! I use this marketplace as a buyer, seller and affiliate!
As a buyer there are some marketing tasks (usually one off stuff) that I just prefer not to do. These are the types of gigs that I typically order off Konker.  Why not have an expert take care of some of those more tedious tasks we dont have time to do ourselves?
I have ordered all kinds of gigs from simple stuff to entire PBNs. For the most part I've been pleased with the prices and services.
As a seller using Konker is a no-brainer. You are getting access to thousands of people in your target market you would not have had exposure to otherwise! And this is not costing you any marketing dollars. You are letting the platform and its huge built in audience get the eyeballs for you.
I also love Konker as an affiliate platform and is what I focus on the most (as you can see their are affiliate links in this post your reading now).
The nice thing about the affiliate platform is its so damn easy! You get your link, you promote and magically money starts appearing in your Paypal! For you its really that simple. There is nothing you have to do. No work setting up services and fulfilling orders.
Also even if you promote one service and the person does not buy it, you will still get paid if they browse the site and find other services they like and order.
Hope you enjoyed this review of Alex Beckers new MarketPlace Software Konker.io
I am really looking forward to continuing the work (and money) that was established in Source Market over the past year. I think Konker is going to take it to a whole other level and one day may even rival Fiverr in the amount of users and recognition.
That is why if you are an Internet Marketer you want to get on this platform now while its still in its early stages!
Click here to Join Konker.